We use FSC certified Renewable Timber from Sustainable Swedish Forests.
Who are the Swedish FSC?
Swedish FSC is an independent, nonprofit organization, with its own AGM, Board members and staff personnel. Cooperation with international FSC regulated in an agreement and Swedish FSC, as well as other regional and national network partners apply the rules and forms of work that are in line with international FSC ss basic objectives, rules and values.
Many members of the Swedish FSC are also members of the International FSC - and vice versa. There is no extra charge with dual membership.
Swedish FSC and other national and regional network partners drive the development of FSC's work on local and regional level.
Swedish FSC will spread awareness about FSC in Sweden, monitor brand use and manage and develop the Swedish forestry standard in accordance with FSC.
Why use renewable timber sources?
A sustainable forest is a forest that is carefully managed so that as trees are felled they are replaced with seedlings that eventually grow into mature trees. This is a carefully and skilfully managed system.
The forest is a working environment, producing wood products such as wood pulp for the paper / card industry and wood based materials for furniture manufacture and the construction industry. Great care is taken to ensure the safety of wildlife and to preserve the natural environment.
Sustainable forests are the result of a commonsense policy to replace trees that are felled so that forests continue to exist providing natural materials for us all.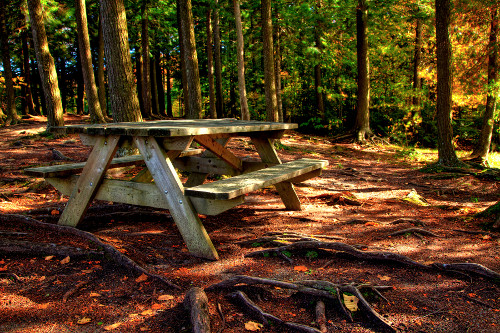 We use Renewable Timber from Certifiably Sustainable Sources