Sturdy Design for Durability
Wells Timber Products are built from a sturdy design, for strength and durability. Our products are fully pressure treated to protect them from rot and insect infestation for up to 15 years. They will withstand heavy use in public places such as:
Workshops.
Retail Outlets.
Schools.
Pub gardens.
Beach cafes.
Amusement parks.
National trusts.
Public parks.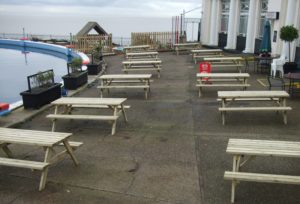 Quality of the Products
Our products have a carefully planned sturdy design for longevity in commercial, hospitality & recreation industries. They are built from 89mm x 38mm thick Swedish slow grown timber and are fully pressure treated to ensure their strength and durability.
All products supplied by Wells Timber Products are supplied with corrosion resistant fixings to aid in the strength and ensure that they last for many years to come.
We are so confident in the quality of the Work benches, Picnic Tables and benches that we supply, that we offer a 15 year guarantee against rot.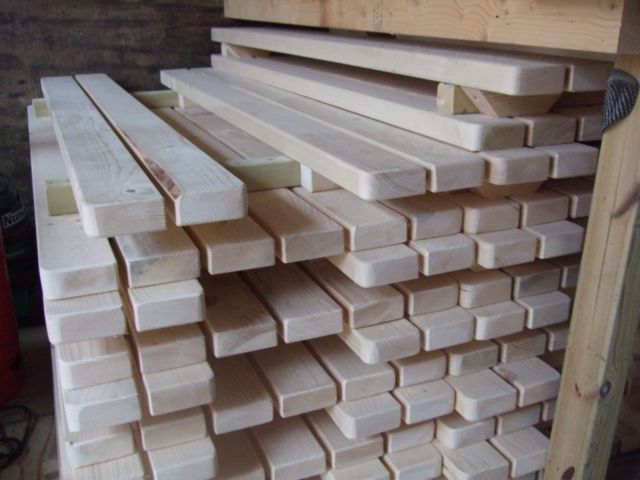 The Strength Test
Thanks to the sturdy design of our products, we have always been confident in their strength. Claiming that "we know they're strong" is all well and good, but showing you how strong they are is the important part!
Take a look at how strong our Work benches are! These are designed to be used in commercial environment and to withstand serious strain, to ensure that they do not let you down. We put one of our Work benches to the test, by placing a car on top of it - just to demonstrate the strength of it's sturdy design for you.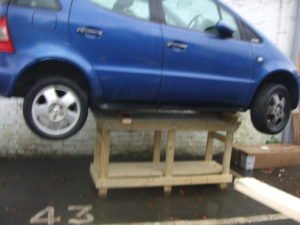 Warning
: array_reverse() expects parameter 1 to be array, string given in
/home/wellsgwn/public_html/wp-content/plugins/essential-grid/public/essential-grid.class.php
on line
4691
Warning
: Invalid argument supplied for foreach() in
/home/wellsgwn/public_html/wp-content/plugins/essential-grid/public/essential-grid.class.php
on line
4697